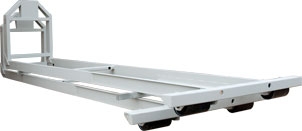 Area of use:
Intended for the transporting storage containers or other containers that haven't gota hook lift loading system. Containers are mounted on the frames by weldingsor system Twistlok.
Technical specification:
frame according to SS, DIN and other standards,
mounted system: weldings or twistlok according to customer wish,
hook Lift loading system,
length according to customer wish,
Special Options:
another dimension according to the standard SS on request,
special paint,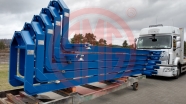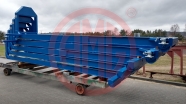 * Własność intelektualna firmy PPH AMG Sp. z o.o. Kopiowanie, drukowanie, powielanie bez pisemnej zgody właściciela jest zabronione.