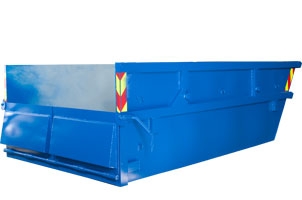 Area of use:
Intended for collection and transportation of household wastes, metal scraps, buildwaste, andanothertypes of wastesor transportation of different small machines,
Technical specification:
capacity: 5m3,
thickness of steel sheetsbottom: 4mm /side walls: 3mm,
lift-dumper loading system,
open ramps,

Special Options:
other dimensions on request,
special paint,
* Własność intelektualna firmy PPH AMG Sp. z o.o. Kopiowanie, drukowanie, powielanie bez pisemnej zgody właściciela jest zabronione.